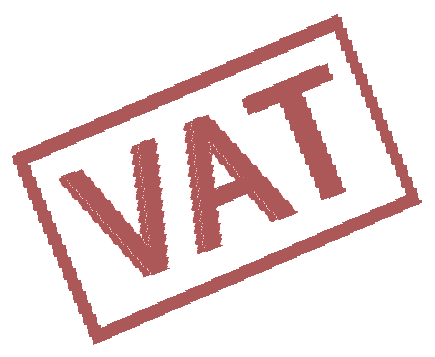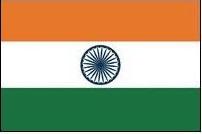 HiTech Financial Accounting Software
---
Open an Existing Or a New Comapny
faopc.bmp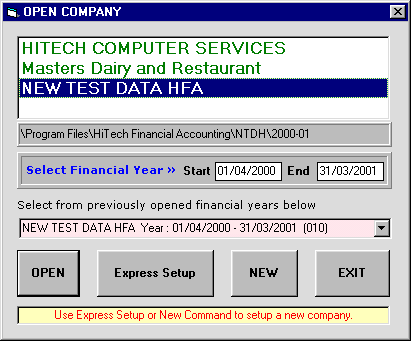 Open an Existing Or a New Company - Business Accounting Software Review, HiTech Business Software products, Accounting Software - HiTech - Online Accounting Software, Business Accounting Package, A Web based Accounting Package designed to meet the requirements of small and medium sized business. This web based software is extremely handy in automating the routine accounting tasks. Online Accounting Solutions and Professional Internet Accounting, Find Accounting Solutions for professionals and businesses which will assist your company in tracking accounting and financial tasks. Global business management by web based applications.
Initially to open an existing company or to set up a new company this window with the heading 'Open Company' will be displayed after Date and Time setup window. The Open Comapny Window consists of name of already existing companies and financial year of each company. To open an existing company select name of company by double clicking with the mouse or simply click the name and press command button
Open
. Selected company will be opened with its financial year. The company financial years which are already opened by you earlier can also be opened by selecting from the drop down list below. To setup a new company press command button
New
. Setup window for a new company will be displayed. You can enter here name and other informations of company, financial year, name of fonts, System Administrator's name and password. After you press button marked
Set up Company
and close this window you will return to the open company dialogue and the new comapny name will appear in the list.
To get more help on setup of new company please see following topics :
User Company Setup
aspalphaaspnumadjustright
System Administrator and Password Security
Call Now  


Send Email Now
This website uses cookies to provide you with best user experience.
Learn More.
Welcome to http://accounting-software.freeaccounting.in Web Portal.