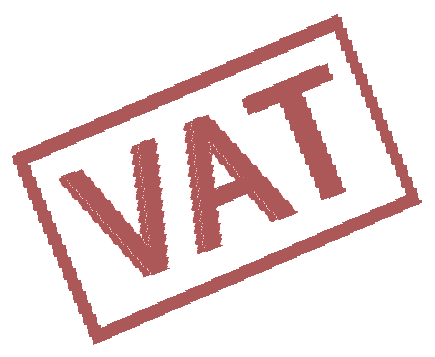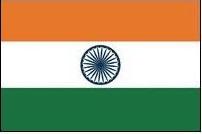 HiTech Financial Accounting Software
---
ESI and EPF Payments on Monthly Basis
Monthwise ESI And EPF Payments, Employee Module, Employee Record
Full Version Only

Monthwise ESI and EPF Payments;Employee Module; Employee Record - Accounting Business, Business Management, Accounting Software with MIS, CRM - HiTech Online | resources for accounting software systems, products, HiTech Online is a web resource that enables businesses looking for accounting software systems to research accounting software for various business segments, web based accounting software. HiTech Business Software - Point of Sale, Nonprofit and Accounting, HiTech Computer services provides accounting software, payroll, point of sale, job cost, e-commerce, nonprofit accounting, fund accounting, and business.
Not Available in Compact Version of the software .
indeeep.bmp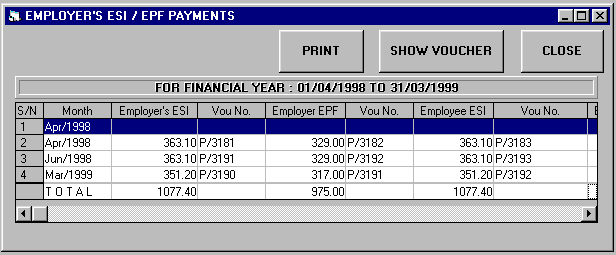 Monthwise ESI and EPF Payments;Employee Module; Employee Record - Busy Accounting Software, Accounting, Billing and Inventory Tracking, Inventory Software, Inventory Systems, Inventory Management, Inventory Control, Customized Accounting and Inventory Control Software - Free Accounting Lessons - Free Accounting Software Download, Accounting - sequential online bookkeeping lessons, Intro to Accounting - Simple - a complete online accounting course for beginners learning computerized accounting. Financial Accounting Software, (FAS), Web based Accounting, HiTech 's FAS (Financial Accounting software) is a web based accounting software for global access to your financial accounts. FAS can be used globally from any computer using internet browser.
To obtain monthwise ESI and EPF payments use the option
Month wise ESI/EPF Payments
under the menu option
Employees
. With this option a window will be displayed for the EPF and ESI report of the financial year. The report will be displayed with the following information: Month, Employer's ESI, Voucher No., Employer EPF, Voucher No., Employee ESI, Voucher No., Employee EPF, Voucher No. If you want to see a Voucher, select the voucher entry under the column Voucher No. and then click the button
Show Voucher
, with this action a window will be displayed with the message : Do you want to Edit/View voucher ?, if you click
Yes
an Edit Voucher window will be displayed for more details refer:
Editing/Printing/Deleting voucher
To print the report refer
Print Using HiTech Print Engine
If you want to exit from the main window click the right hand side button .
Call Now  


Send Email Now
This website uses cookies to provide you with best user experience.
Learn More.
Welcome to http://accounting-software.freeaccounting.in Web Portal.