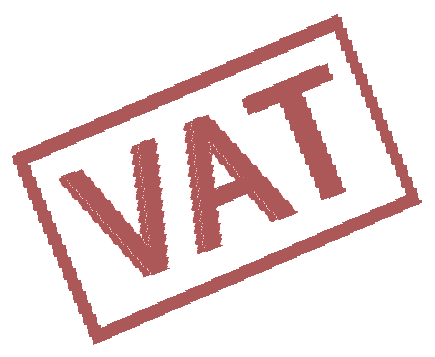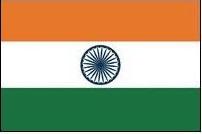 HiTech Financial Accounting Software
---
Account Receivable and Payables
Account Receivables And Payables
inaacrp.bmp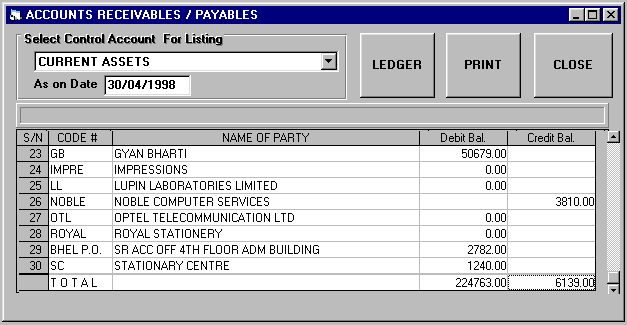 Account Receivables and Payables - We develop web based applications and Financial Accounting and Business Management software for Trading, Industry, Hotels, Hospitals, Supermarkets, petrol pumps, Newspapers, Automobile Dealers etc…. - HiTech Online | resources for accounting software systems, products, HiTech Online is a web resource that enables businesses looking for accounting software systems to research accounting software for various business segments, web based accounting software. HiTech Business Software - Point of Sale, Nonprofit and Accounting, HiTech Computer services provides accounting software, payroll, point of sale, job cost, e-commerce, nonprofit accounting, fund accounting, and business.
This reports displays balances as on selected date for the account heads belonging to any control account which can be selected. For example if you want to see account receivable then you can list all accounts belonging to control account SUNDRY DEBTORS.
In the same manner account Payables are the account belonging to control account SUNDRY CRETORS to display.
To display Account Receivable and Payable give Menu Command
Account Receivable and Payable
. Account Receivables/Payables window will be displayed.
First enter the as on date command in the text box
As On Date,
balances will be calculate for this date. Then select the control account from the drop down list and press enter key. The report will be displayed.
To see detail ledger of these accounts first select the account by clicking it in the grid and then press the command button
Ledger.
The detailed ledger of these account will be displayed. You can continue your editing by displaying voucher for any of the transaction in the ledger.
To print the report please refer
Print Using HiTech Print Engine
Call Now  


Send Email Now
This website uses cookies to provide you with best user experience.
Learn More.
Welcome to http://accounting-software.freeaccounting.in Web Portal.