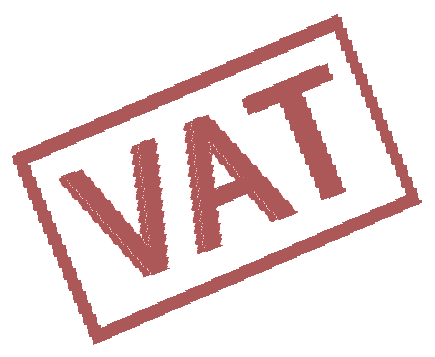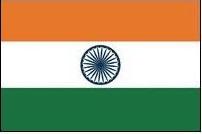 HiTech Financial Accounting Software
---
Selecting Product from List
Selecting Product From List, Inventory Control Module
inipsl.bmp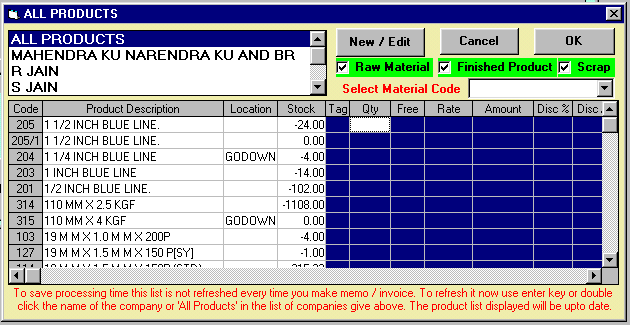 Selecting Product from List; Inventory Control Module - Visit for trial download of Financial Accounting software for Traders, Industry, Hotels, Hospitals, petrol pumps, Newspapers, Automobile Dealers, Web based Accounting, Business Management Software. - HiTech - Online Accounting Software, Business Accounting Package, A Web based Accounting Package designed to meet the requirements of small and medium sized business. This web based software is extremely handy in automating the routine accounting tasks. Online Accounting Solutions and Professional Internet Accounting, Find Accounting Solutions for professionals and businesses which will assist your company in tracking accounting and financial tasks. Global business management by web based applications.
Product Name, Code, Batch No., Expiry date and stock are listed in the product list. Also three command buttons are shown. To display the list according to the type of product click the check box
Raw Material
for raw materials,
Finished Product
for finished product,
Scrap
for scrap. If all of them are checked then list of all materials will be displayed. Press one of them as described below :
OK
To Select the name in focus in the product list.
New / Edit
To Edit the record of product in focus in the product list or you can add new product from product record. .
Cancel
To Cancel and hide the list without any action.
To bring the name of name of product in focus click the name in the product list. The name in focus is surrounded by dotted rectangle. You can also use the cursor keys to move this dotted rectangle and the Tab key to bring focus to product list. Also when the product list is in focus you can type the desired name of the product and the program will home to the desired name as you type the letters. For example for product name Goyal And Sons type "G" then in the list the first name starting with letter G will come in focus. You will have to type as many letters which are enough to uniquely identify the letter. Here when you type "O" after "G" the list will may home to the Goyal and sons.
Product selection list displays name of the product, Location and the current stock. You can also fill the required qty (sale and free) in the list. You can also make multiple selection by tagging more than one product. To tag or untag a product as selected, click with mouse or press insert key. All the tagged products and their quantities will be entered in the invoice.
Call Now  


Send Email Now
This website uses cookies to provide you with best user experience.
Learn More.
Welcome to http://accounting-software.freeaccounting.in Web Portal.