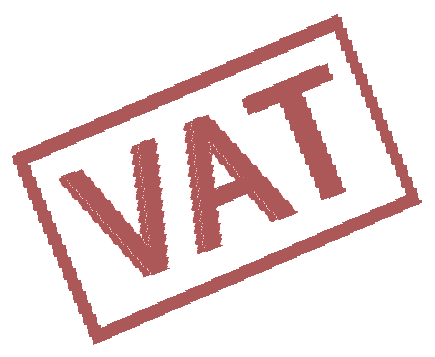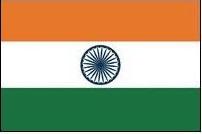 HiTech Financial Accounting Software
---
Selecting Customer Name from List
Selecting Customer From List, Customer Module
Editing Customer Record From List
medcsl.bmp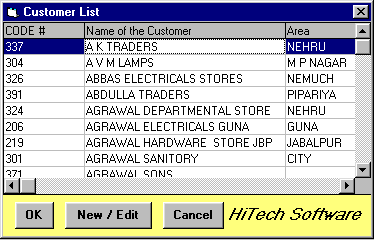 Selecting Customer from List; Customer Module - Accounting Software For Invoicing, Business Accounting Software and Web Applications - HiTech Financial Accounting Software Download - Accounting - Powerful and Easy accounting, Accounting Package, Free accounting, Company account Manager, solution for stock handling and billing management control, Barcode support inventory. No special barcode printer is required to print barcode. Small Business Accounting Software and Online Payroll Accounting, Small business accounting software that allows you to keep track of expenses, invoice clients and manage payroll, all online. Purchase business accounting.
Name, Code and Area are listed in the customer list. Also three command buttons are shown. Press one of them as described below :
OK
To Select the name in focus in the customer list.
New / Edit
To Edit the record of customer in focus in the customer list or you can add new customer from customer record.
Cancel
To Cancel and hide the list without any action.
To bring the name of name of customer in focus click the name in the supplier list. The name in focus is surrounded by dotted rectangle. You can also use the cursor keys to move this dotted rectangle and the Tab key to bring focus to customer list. Also when the customer list is in focus you can type the desired name of the customer and the program will home to the desired name as you type the letters. For example for customer name Goyal And Sons type "G" then in the list the first name starting with letter G will come in focus. You will have to type as many letters which are enough to uniquely identify the letter. Here when you type "O" after "G" the list will may home to the Goyal and sons.
Call Now  


Send Email Now
This website uses cookies to provide you with best user experience.
Learn More.
Welcome to http://accounting-software.freeaccounting.in Web Portal.