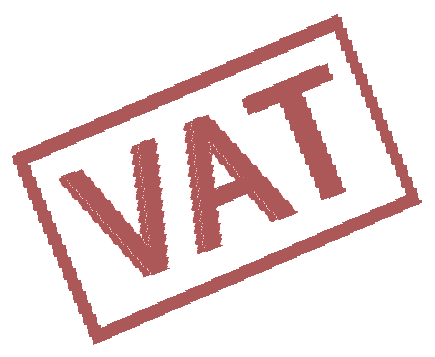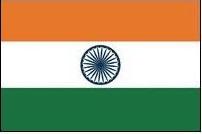 HiTech Financial Accounting Software
---
Consolidate Ledger Accounts
Full Version Only

Consolidate Ledger Accounts - Business Accounting, Petrol Pump accounting software, POS software - HiTech - Online Accounting Software, Business Accounting Package, A Web based Accounting Package designed to meet the requirements of small and medium sized business. This web based software is extremely handy in automating the routine accounting tasks. Online Accounting Solutions and Professional Internet Accounting, Find Accounting Solutions for professionals and businesses which will assist your company in tracking accounting and financial tasks. Global business management by web based applications.
Not Available in Compact Version of the software .
If you want to see the consolidated ledger across many companies set up in this program then use can use this command. This command creates a temporary ledger of accounts of all the companies which you select to consolidate.
conaccl.bmp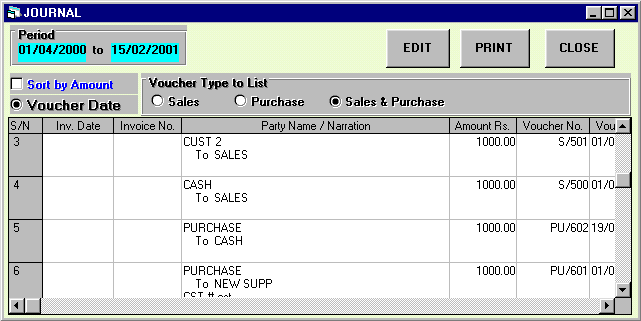 Consolidate Ledger Accounts - Debit Accounting, Finacial Accounting and Bar Code Inventory Control Software - HiTech Online | resources for accounting software systems, products, HiTech Online is a web resource that enables businesses looking for accounting software systems to research accounting software for various business segments, web based accounting software. HiTech Business Software - Point of Sale, Nonprofit and Accounting, HiTech Computer services provides accounting software, payroll, point of sale, job cost, e-commerce, nonprofit accounting, fund accounting, and business.
To display consolidated ledger give Menu Command
Consolidated Accounting of companies - Consolidated Ledger Accounts
under Menu Command
Utility
. A window will be displayed where you can select the companies to be consolidated. The accounts will be consolidated for the whole financial year. When you press the Command Button
Consolidate
then the temporary ledger will be created and the ledger display window as shown below will be displayed.
conaccl1.bmp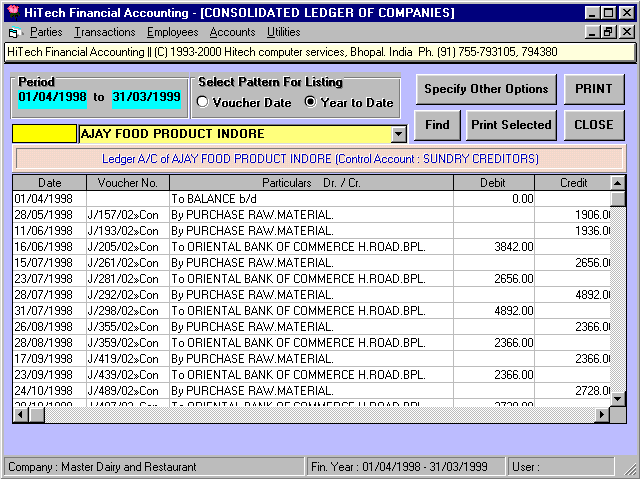 Consolidate Ledger Accounts - Visit for trial download of Financial Accounting software for Traders, Industry, Hotels, Hospitals, petrol pumps, Newspapers, Automobile Dealers, Web based Accounting, Business Management Software. - Free Accounting Lessons - Free Accounting Software Download, Accounting - sequential online bookkeeping lessons, Intro to Accounting - Simple - a complete online accounting course for beginners learning computerized accounting. Financial Accounting Software, (FAS), Web based Accounting, HiTech 's FAS (Financial Accounting software) is a web based accounting software for global access to your financial accounts. FAS can be used globally from any computer using internet browser.
In this window the list of accounts will contain the account heads of all the consolidated companies. The voucher numbers, which are common across companies, will be temporarily modified. Now you will be able to see the ledger of all companies for a particular account. For example if you see the ledger of a Customer then you will see all his transactions and total outstanding against all companies in one ledger account.
The ledger displayed has got all the features like the regular ledger for printing and other options.
Call Now  


Send Email Now
This website uses cookies to provide you with best user experience.
Learn More.
Welcome to http://accounting-software.freeaccounting.in Web Portal.