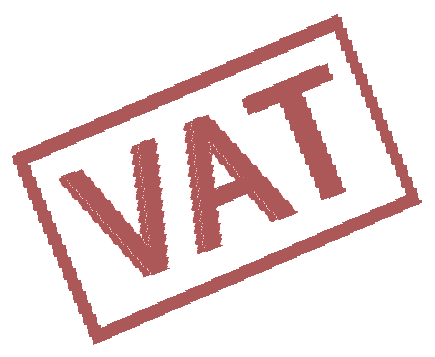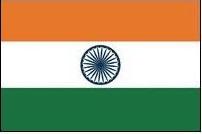 HiTech Financial Accounting Software
---
Setting up Balance Sheet
Setting Up Balance Sheet, Accounts Module
inasbls.bmp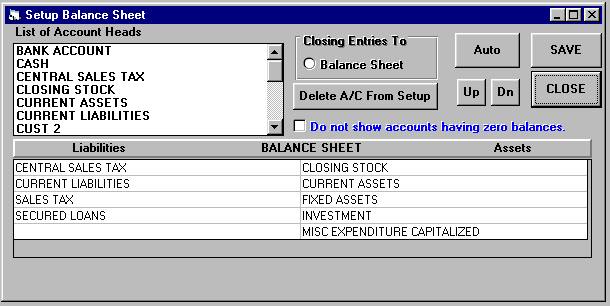 Setting up Balance Sheet; Accounts Module - Accounting Software for various business segments. Accounting software demos, price quotes and information is available for all HiTech Business Software. - HiTech - Online Accounting Software, Business Accounting Package, A Web based Accounting Package designed to meet the requirements of small and medium sized business. This web based software is extremely handy in automating the routine accounting tasks. Online Accounting Solutions and Professional Internet Accounting, Find Accounting Solutions for professionals and businesses which will assist your company in tracking accounting and financial tasks. Global business management by web based applications.
Balance sheet consists of accounts having type Asset or Liability. This account type is setup in menu command
Set Up Accounts
. According to this account type the account finds its side in the balance sheet. When you include control accounts then all the accounts belonging to that control account group are appended to the balance sheet.
To set up balance sheet give Menu Command
Setup Balance Sheet
. Balance sheet setup window will be displayed. The accounts having type as Asset or Liability will only appear in the list of accounts. Select a name in the list. Click the option button
Balance Sheet
. The selected account head will be included on the appropriate side of the balance sheet. If you include control account then all accounts belonging to that control account group will be removed from the balance sheet and be appended to the balance sheet. To delete account head from balance sheet press command button
Delete A/C from Setup
.
To save the current settings press command button
Save Setup
.
To set up balance sheet automatically press command button
Auto Setup
. Control accounts will be included in the balance sheet and accounts belonging to those control account groups will be appended group wise to the balance sheet.
Call Now  


Send Email Now
This website uses cookies to provide you with best user experience.
Learn More.
Welcome to http://accounting-software.freeaccounting.in Web Portal.