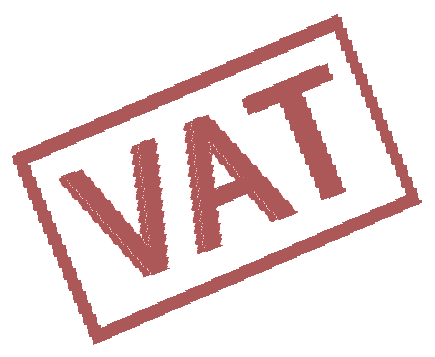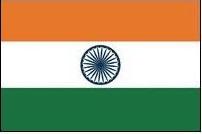 HiTech Financial Accounting Software
---
Selecting Account Name from List
Selecting Account Name From List, Editing Account Head Info From List, Accounts Module
Editing Account Head info From List
medasl.bmp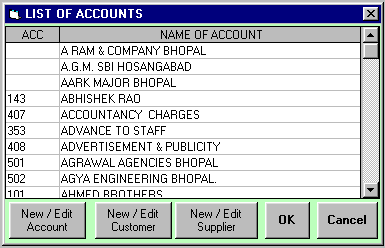 Selecting Account Name from List; Editing Account Head info From List; Accounts Module - Bar code inventory control solution. for managing inventory in your stock room, warehouse or distribution center by tracking inventory as it is received, and dispatched. Accounting module is also included. - Free Accounting Lessons - Free Accounting Software Download, Accounting - sequential online bookkeeping lessons, Intro to Accounting - Simple - a complete online accounting course for beginners learning computerized accounting. Financial Accounting Software, (FAS), Web based Accounting, HiTech 's FAS (Financial Accounting software) is a web based accounting software for global access to your financial accounts. FAS can be used globally from any computer using internet browser.
Name and Code are listed in the account head list. Also three command buttons are shown. Press one of them as described below :
OK
To Select the name in focus in the account head list.
New / Edit
To Edit the record of account head in focus in the account head list.
Cancel
To Cancel and hide the list without any action. To bring the name of name of account head in focus click the name in the account head list. The name in focus is surrounded by dotted rectangle. You can also use the cursor keys to move this dotted rectangle and the Tab key to bring focus to account head list. Also when the account head list is in focus you can type the desired name of the account head and the program will home to the desired name as you type the letters. For example for account head name Goyal And Sons type "G" then in the list the first name starting with letter G will come in focus. You will have to type as many letters which are enough to uniquely identify the letter. Here when you type "O" after "G" the list will may home to the Goyal and sons.
Call Now  


Send Email Now
This website uses cookies to provide you with best user experience.
Learn More.
Welcome to http://accounting-software.freeaccounting.in Web Portal.